we've just returned from a wonderful vacation on the Cape - my most favoritist place of all :-)
of course, it's inspired me to dream of all things beachy! yes, beach weddings have been done.........
and done. and done. and done.
but there's a reason for that: they're fabulous! upscale or laid back. if mother nature cooperates, it's almost impossible to get a bad photo!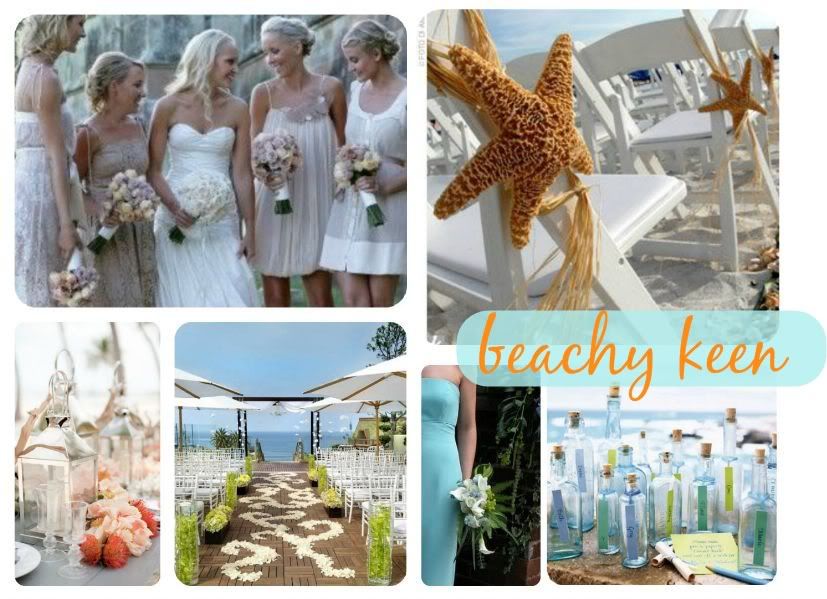 i'm in love with the mix & match vintage bridesmaids dresses! natural bouquets, beach umbrellas, vintage-y bottles and starfish complete the airy feel of this beach wedding inspiration board.